Frequently Asked Questions
Unsure about Telemedicine?
Perhaps we have the answers right here...
Is your service covered by insurance?
---
Medical insurance is a great way to purchase healthcare coverage for many people. We are deeply invested in reaching out to some of your well-known insurers that are active in your region. Having the freedom to manage your own finances is as strong as the freedom to spend your own hard-earned money for your own health. You get to understand your abilities, you know what you are paying for and best of all you get to attach a value to the care and attention by our network of highly skilled specialists. Stay tuned for exciting developments as your healthcare success becomes our provider success!
---
Are my calls secure & private?
---
We take user privacy very seriously. Private data is your own inherent property, and maintaining this protection is our true value. Our ViOS platform does not collect any confidential health data from any of our users, we have no interest in extracting the private conversations you may have with our professional network. We have spent countless moments testing and upgrading our system architecture so it is resistant to any internal or external threats. Our server provider - Amazon Web Services is the world's most secure data provider, they are proactive in creating a uniquely protective mainframe for their customers.
---
What will I benefit?
---
The power of concierge-based consultations in a premium infrastructure is measured by the superior user experience from the moment you even 'think' about communicating with our professionals. We guarantee absolute convenience in interacting with our services. In 3 clicks you will immediately know who is your provider, how good are they, connect with them in and be assured of a world class personalised advice Digital networks allow for premium convenience, safety, security and assurance to a better outcome.
---
What is so different from the ViOS platform versus any other telemedicine provider?
---
ViOS is not a telemedicine provider...
ViOS is a nice coffee shop where you can relax and talk openly
We are the trendy hotel lobby where you can discuss your concerns privately and professionally
We are that long time friend who knows another friend who can personally help you out, when you are ready.
We are that library where you can go and get trusted answers to your most troubling questions
We believe in valuable professional networks, where you choose who is most deserving of your trust We create this trusted environment where you know what you are paying for, and are more than satisfied that you have truly invested in your health journey.
---
What kind of doctors do you have?
---
The ViOS Network is harder to get in than Harvard! Our strict policies prevent amateurs and sub-par persons from even entering the system. Our healthcare professionals are distinguished experts in their fields. They have spent decades of their lives in acquiring the practical skills in treating the most common and dangerous threats to your daily life, and of your family. We have specifically onboarded (and still onboarding) certified, qualified and registered professionals, who have globally-assured advanced degrees that have great value in 'cross-border' recognition in healthcare.
---
How will I know that the doctors are qualified to help me?
---
Our ViOS Patient app design allows you to personally scrutinise each and every relevant details of any healthcare provider. Their degrees, registrations, qualifications, credentials and soon…..user ratings! You cannot trust whom you do not know. With ViOS we will introduce and ensure the abilities of your personal future doctor.

---
What kind of health conditions can I discuss?
---
Some of most common conditions treated are, urinary tract infections, asthma, respiratory infections, sinusitis, bronchitis, pharyngitis, allergies, cold and flu, sore throat, pink eye, sprains and strains, sport injuries, arthritic pain, insect bites, skin inflammation, rashes, vomiting and diarrhea. Our infrastructure is uniquely geared towards an intimate conversation, counselling, consultation or even just a second opinion related to chronic illness management such as with heart disease, diabetes, hormone imbalances, mental health issues and others.
---
Are telemedicine providers allowed to practice internationally?
---
Medical practice and telemedicine practice are separate entities with separate jurisdictions. To ensure your peace of mind and personal safety as a global citizen, we have taken steps to train up and guide our professional network to communicate the practical steps to better care. Health is not always about more prescriptions, sometimes you just need to have a talk with a specialist.
---
How will I get my prescriptions?
---
In the chance that you may need prescriptions, the providers may make a suggestion, however the responsibility of purchasing and consumption is upto the user in all its forms. As a virtual telecommunications provider, we do not provide nor promote pharmaceutical (or diagnostic) assets to either party. However our privately secured chatbox function may be used to clarify certain issues if either party deems it to be necessary
---
I would like to meet the doctor in person, is that possible?
---
If you are lucky to connect with a specialist who is actually residing in your area, you are more than welcome to discuss this with your provider. Our services main goal is to develop the strong patient-provider rapport that is needed in the moment that a physical interventional may be required. With this digital conversation you may judge the ability of your provider in taking your care to the next level (if needed).

---
How do I get my health records? Is the doctor taking down any notes?
---
Our services are built on the strong need for user privacy and data confidentiality. We ensure that we do not record the private conversation in our system in any way, there is no method for us to 'peek' at your prior conversations. And of course we do not require you to divulge personal health data even during registration. Our providers are not instructed to take notes and submit them to any party. Our free-to-download guides (www.viosapp.com/library) has professional guidelines to maintain this privacy. Whether or not our provider chooses to utilise a draft template of any clinical notes is up to their discretion, if this act will enhance their expertise.
---
I would like to recommend a doctor to your platform, how can they apply?
---
We would be delighted to host your preferred provider. We would love to extend his help to patients in the global community. You may ask your doctor to download the ViOS Doctor app from the Google Playstore or fill up the form on our website www.viosapp.com/newdoctor for the application and registration process.
---
I'm not sure what kind of doctor I need, what should I do?
---
Navigating the healthcare system can be quite challenging. Especially for patients with chronic illnesses. Each specialist is well versed in particular specialities related to certain diseases. Our network hosts professionals who can help patients suffering from the most commonly occurring diseases in the world: Internal medicine Neurology Pediatrics Obstetrics & Gynecology Psychiatry Dermatology Cardiology Physiotherapy Immunology Diabetes Care Family Medicine (coming soon) You can always ask your local healthcare professional who can advise you on what type of specialist may assist you from our platform.
---
I'm not able to find the specialist from your app, why not?
---
We apologise for your inconvenience, it is unfortunate that the provider you had been looking for is currently unavailable. In our enterprise, we allow our distinguished professionals the freedom and autonomy to be online and available at their discretion, whenever they wish. Perhaps due to this, the provider may not be free to login to our platform. We hope that the next time you use the Patient App, you will be able to connect with the provider you had been interested in, or someone of similar calibre.
---
How can I make an appointment with a particular specialist?
---
Currently our platform allows for 'on-demand' connections with patients and providers. Prior bookings may not be feasible solutions for many healthcare specialists - as we all know, last minute issues often distract us from appointments. Such potential 'no-shows' can impact your healthcare experience. Patients are inconvenienced when doctors are not available in the clinics and doctors actually lose their incomes due to cancelled appointments. We hope that as our system evolves, we may create more optimised methods to help you find even more convenient ways to access quality care.
---
I'm not able to find a specific speciality from your search page, what should I do?
---
We apologise for your inconvenience, it is unfortunate that the speciality you had been looking for is currently unavailable. Our current values are centered around providing specialised consultation for commonly occurring illnesses, especially related to chronic diseases. Please stay tuned for updated coverage.
---
I have a medical emergency, can I use your app?
---
Our remote digital consultation is designed for non-emergency conditions. If you feel that your health status is in crisis, we recommend that you seek assistance from your closest emergency medical services.
---
I already have a doctor that I follow up with, can I still use your service?
---
Absolutely. Complex issues often require communication with many different types of experts. It is possible that you may have a better understanding of your health needs and make better choices.
---
There is some difference in the advice that your providers have told me, and what my doctors have told me, what should I do?
---
It is understandable that messages between experts can be interpreted in many ways. The access to online information can also contain mixed messages too. Even professionals have a challenging time keeping up with the latest data and practices, offline and online. What we can advise is to collect as much information as you can from whomever is providing it, and try to judge which of the health advice is of the greatest benefit to you in leading a good life.

---
I am a doctor, how can I apply to your platform? How will I get paid? How much can I earn?
---
We are alway ready to support our medical comrades from across the globe. It is always a great opportunity for the global community to have the ability to be valuable specialists in a safe and secure platform. Kindly organise all of your latest qualifications, achievements and other notable documentations of your professional abilities. You may apply for registration in our services by downloading the 'ViOS Doctor App' from the Google Playstore and complete the application process, or through the following link - www.viosapp.com/newdoctor Hopefully we will assess your value to our network, and we will reach out to you for a brief orientation for final review. Here at ViOS we believe that you deserve the ability to price your professional fees according to your own self-awareness of your skills accordingly. Due to our robust payment gateway provided by Stripe, we are able to initiate fast payouts (depending on third-party global international agreements) directly into your registered bank account of your choosing. As an open digital marketplace, with no contractual obligations to us, you are in full control of how long you wish to be available for the requested video session by the global community. Good luck!
---
Will my child be allowed to use your app?
---
Digital communications are a sensitive matter for everyone, that is why we strongly insist that anyone under 18yrs old requires a video session with our network, an adult caregiver initiates the interaction, makes the payments and is available during the entire session. This situation is relevant for cases related to pediatrics, mental health counselling and child psychiatry as you wish.
---
How can I get a specialist to have a look at my child?
---
Simply download the 'ViOS Patient App' from the Google Playstore. Create an immediate profile by entering your email address (or social login) Select Pediatrics (or Child Specialist) from the search grid Have a look at which doctor is currently available online Select their name You can verify their credentials by swiping right If you agree to the professional fees, select Video Call Enter your valid payment form details Wait for a few seconds for the video call request to be answered by your selected provider. And that's it….your video conversation is secured and private for as long as you need. It may help if your child is present beside you if possible. For more tips on video consults, download our patient guides: www.viosapp.com/library

---
I can't find your iOS app on the App Store, why not?
---
Android smartphones are the dominant type of mobile devices, not just in South Asia or the Middle East but globally in fact. Regrettably we are still developing the iOS app until further notice.

---
Will the app work on my android tablet?
---
The technical expertise of our developer team has allowed our digital products to be compatible in most android supporting tablet devices.
---
How can I cancel my profile?
---
We are sorry to see you go. All you have to do is send us an email request and briefly explain why you wish to cancel your profile or how we may improve our services for the future.
---
I have more questions, how can I contact you?
---
We are always eager to hear from our customers. Send us an email and our CEO will try to reply to you as soon as possible.
---
Can my whole family use the app in my phone (for their own consults)?
---
Actually yes! You do not have to open a separate profile on separate mobile devices. With a single profile you can use our platform to connect with whichever specialist you require for any of your family members. Each providers' professional fee may differ.
---
The video/audio quality was not clear on my phone, what should I do?
---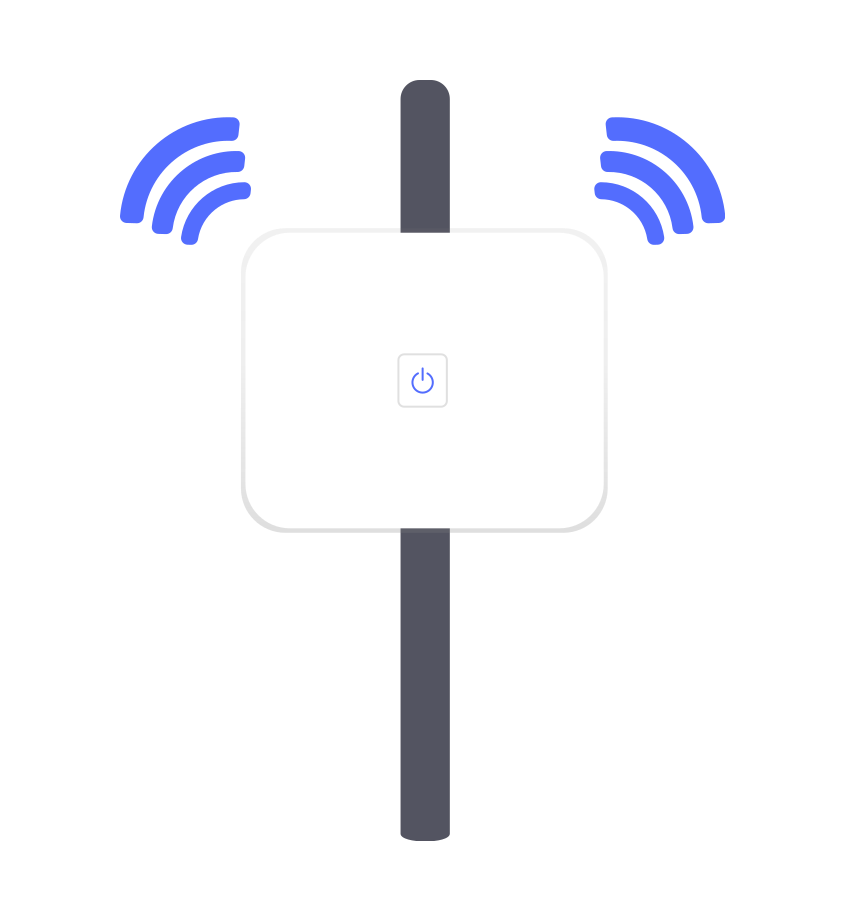 Apologies for this suboptimal experience. Sometimes there may be a disturbance in the internet connectivity affecting your device or of the provider. We recommend using trusted wifi connections for better video quality. Just in case, we will look into that matter if you let us know by email - connect@viosapp.com and we can see if we can fix the situation on our side.
---
How long is the typical video session? Can it be extended?
---
Here at ViOS, we want to give you 20 minutes of uninterrupted quality video session with your chosen provider. If the provider feels that slightly more time is needed, they will be able to add in an extra 10 min to your session (free of cost!)
---
Will the doctor understand me?
---
Nowadays, most healthcare professionals are well versed in multiple languages. To make it easier to connect with a specialist who speaks a language that you are most comfortable with, you can see the languages spoken section in the doctor's profile page.
---
Will I be able to afford it?
---
The real question is whether you can afford not to get the right healthcare as soon as possible. Investing in gaining better health outcomes is always a worthy purchase. Sometimes making positive health changes, slowly and over a long time can actually save you from a very expensive intervention as your disease progresses. This is why value-based digital communication is the most cost-effective method to be educated, guided and motivated by regular professional help.
---
Is your app available in my country?
---
Our global values in enhancing access to professional help means that we are trying our best to incorporate our services to as many countries as possible. We are motivated to bring specialists from most countries to help connect them to people anywhere and anytime.
---
I don't have wifi in my home, will your app work on 3G?
---
Most online processes can still be functional on a strong 3G signal, however optimal experiences may occur if you use our app while connected to a trusted wifi signal.
---
How can I pay?
---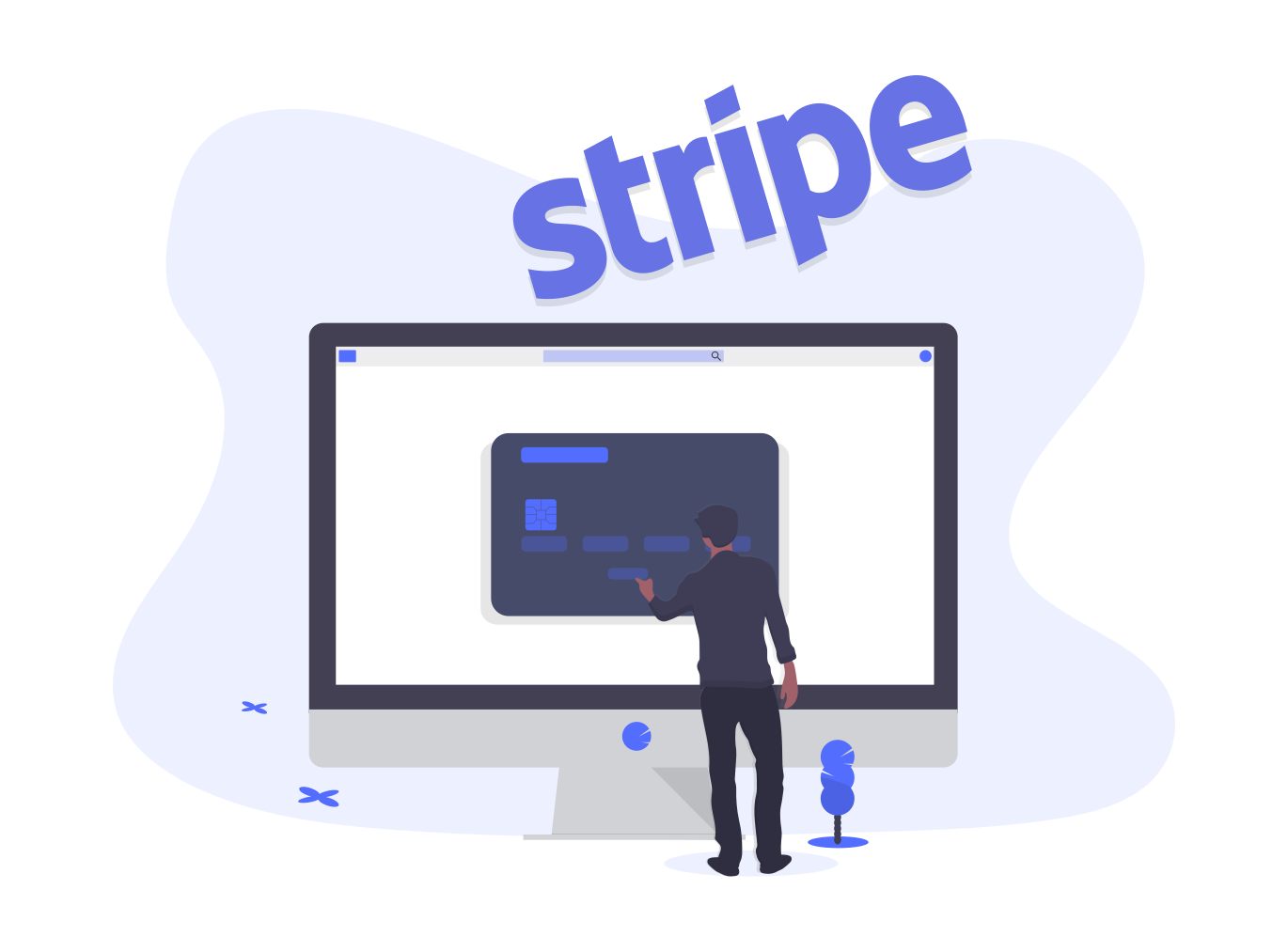 The professional fees can be purchased by our secured digital payment supported by Stripe. We accept most Visa and Mastercard debit/credit cards available globally.
---
How can I get a refund?
---
If you would like to apply for a refund, just send us an email and briefly describe the issue. As per our policy, we will assess each refund request and process them accordingly.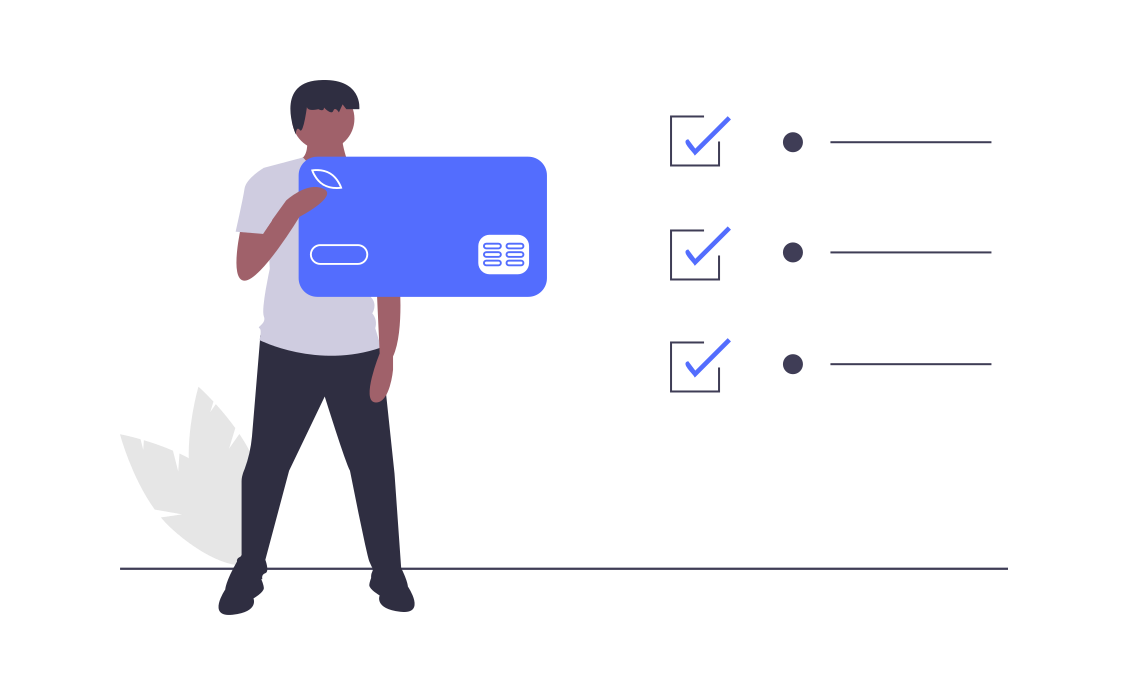 ---
Do you accept mobile payments (eg. Apple Pay)?
---
At the moment we are only supporting Visa or Mastercard debit/credit cards.
---
I have a complaint, how should I reach you?
---
If you would like to raise an issue, just send us an email at connect@viosapp.com and briefly describe the issue. As per our policy, we will assess each complaint and process them accordingly.


---
I love your services, how can I support you?
---
Thank you for your support! If you think we can extend our care to your social circle, kindly share our FB page to your social media newsfeed to enhance our outreach. Better yet, just share the android app download link to your family and friends!
---
How can I get an invoice for the doctors' fees?
---
After every completed video session, we will send you an electronic invoice to the email you had used for the registration.
---
How can I get another appointment with the same specialist I had from before?
---
We are glad that you had connected with the specialist that had given you such great care. After the session, we request a rating to help us know that we have a winning team. Additionally you can select 'Save to Favorites' which will be saved in the Favorites section of the Patient App Menu. Next time your 'favorite provider' is back online, you will be notified so that you may connect again.
---
How can I report an error/bug?
---
Google Playstore and our AWS servers notifies us every time there is a technical issue, and our tech team rushes in to solve the problem. However you may notify us as well by sending an email to connect@viosapp.com and briefly describe the error you had experienced. Rest assured we take quality very seriously, and your feedback will be forwarded to the tech team promptly.
---
I don't agree with the consultation, do I have to follow the advice?
---
You are in control of your life choices. Therefore it is not mandatory to follow any instruction if you do not wish to. We do not believe in enforcing health changes if you are not ready. Give it some time, try to do your own research and maybe reach out to a different provider who may be available on the platform.
---
Do you have any promo codes?
---
At the time of this content being published, we have exhausted our limited supply of promo codes. Stay tuned for any developments, we may release some more promos in the future. You might get lucky!
---
My promo code isn't working, what do I do?
---
Apologies for the inconvenience. It is possible that the code itself was not properly entered in the relevant text box, perhaps recheck the promo for the right texts. Perhaps the validity of the code or the promo outreach is now over therefore the discount request is no longer active
---
I am using a Medical IoT (eg. smartwatch), can I sync it with the app?
---
Currently we have not partnered with any medical IoT provider therefore any information generated by such devices, and communicated with our providers is the sole responsibility of the wearer. To provide accurate biomarker readings eg. blood pressure, pulse and others we recommend that you are physically examined by an appropriately trained professional.
---
I have been using your service for a long time, my health has not improved, what should I do?
---
I know the feeling. Sometimes you feel things are not changing fast enough. Chronic illnesses are very slow and silent, the symptoms have taken a long time before you started to feel bad. Similarly as your health becomes better or atleast under control, the feeling of getting better will take a long time too.
Try out different doctors if you need to
Take responsibility for your health
As long as you are motivated to lead a healthy life, the changes will follow :-)
---
Do you have any guidebooks to help new users?
---
As a mattor of fact, we have an entire library! Help yourself to the vast number of guides specially curated for hassle-free use of our platform Click this link to access the library: www.viosapp.com/library
---
---